Valued Partner in the Steel Industry Since 1983
For four plus decades, the highly experienced team at Horizon Steel has focused on providing the best steel processing and supply chain services that the industry has to offer. We take the time to get to know our customers, so we can create tailor-fit steel services to meet their exact requirements.
North America Steel Processing & Supply Chain Management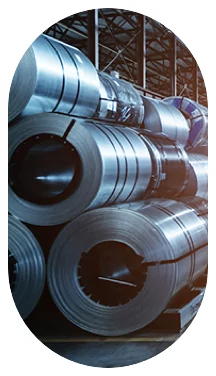 About Horizon Steel
With a strong Midwest presence in both Michigan and Illinois, Horizon Steel is well known in the industry for being an innovator and a trusted long-term partner for our customers.
We are a single source solution for a wide variety of steel processing and supply chain management services. Whether your projects are large or small, our team can expertly handle them, and is committed to meeting tight deadlines.
Horizon Steel specializes in many different steel products, including coated materials, hot and cold rolled, Advanced High Strength Steels (AHSS) and Ultra High Strength Steels (UHSS).
We are ISO9001:2000, IATF 16949 Compliant Lab, and ISO/IEC 17025:2005 Certified
Services
We are proud to offer the following steel services.
Career Opportunities
Great steel products and services start with great people. We believe the Horizon Steel team leads the industry in experience, knowledge and just as importantly, passion for what we do.
When you become a part of the Horizon Steel family, you join a group of highly dedicated professionals who work together to make our customers successful. If you are ready to make an impact, and put your knowledge, passion and experience to work, contact us today. We would love to speak with you.
Contact Us
To learn more Horizon Steel, our services, expertise and capabilities, contact us today. Since 1983, we have been fully committed to meeting our customers' unique steel needs and are ready to help your organization succeed in the marketplace.
Locations
Illinois Facility
350 Northgate Parkway
Wheeling, IL 60090
Michigan Facility
50390 Utica Drive
Shelby Township, MI 48315