North America Steel Processing & Supply Chain Management
Horizon Steelutilizes our four decades of knowledge, experience and passion to provide the industry's finest steel processing and supply chain management services. No matter what your company's unique needs are, we are ready to be its single-source steel solution.
Slitting
Precision metal slitting services to meet your exact requirements.
Blanking & Cut To Length
Expert blank manufacturing and metal cut to length services to fit your exact needs.
Edging & Oscillating
Precise edging and oscillating services for a wide variety of products and purposes.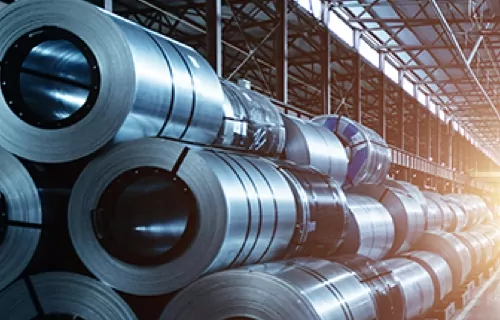 Supply Chain Management
Take the worry out of sourcing the steel you need for your business with our time tested, single source supply chain management solutions.
Services
Get a Quote Today!
Whether your steel project needs are big or small, complex or simple, the dedicated team at Horizon Steel can meet your specific needs, on time and on budget. Get a quote today.